WELCOME TO OPEN ARMS COMMUNITY




CONNECTIONS . COLLABORATIONS . COMMUNITIES.
A Vehicle for Empowerment
"There is immense power when a group of people with similar interests get together to work towards the same goals." – Idowu Koyenikan
COMMUNITY AND ACADEMY AT A GLANCE
​
Growth Starts Within
Open Arms Community Leaders Inc. knows that our strength lies not only in the words we stand by, but most importantly through the actions of our initiatives. In 2020, our organization realized that by working together, we could overcome our challenges much more efficiently, and that is why we ultimately decided to launch our nonprofit organization.
We are a community wellness organization that promotes spiritual and intellectual wellness through learning and practice. We believe that the community is the backbone and foundation from which all things are birthed. We believe is supporting communities from a place of genuine love and care for others.
We are an organization that welcomes ALL...no matter your religious or spiritual background, race, gender, or orientation. Your personal attributes shape our communities and we value the person you are. We are a community of leaders with a heart for community development and empowerment.
Community: Our Philosophy
Communities are comprised of individuals with unique qualities and attributes. In order to build strong communities, each individual must focus on and strengthen self which includes mind, body, and spirit.
Individuals within a community make up the fabric of that community. The characteristics and essence of a community lies within its foundation and the growth and development of a community lies with its members. As the essence of individuals is mind, body, and spirit; there is also a mind, body, and spirit essence of a community. Open Arms Community Leaders is an organization that functions as a community to promote community wellness.
Community Members
Body
The members are the body of our organization. Our members believe that everyone is capable of being their best selves and experiencing life to the fullest. Love is the greatest commandment and with love at our core, we welcome people from all walks of life. There is no judgment here. We are a community who support each other in our development as we journey to know more about our true essence. We love unconditionally as we transform ourselves from the inside, out. All are welcome!
Community Academy
Mind
The academy is the mind of our organization. We see every challenge as an opportunity to grow, and our initiatives help communities build at a foundational level. This includes having access to class and course offerings that encourage personal development and empowerment.
Open Arms Community Leaders offers a financial literacy summer camp, an after school program with a financial literacy and wellness focus, and Saturday literacy and wellness classes for families.
Community Development
Spirit
​
Most of our efforts pertaining to our organization involve supporting values of spiritual and intellectual wellness in communities. We believe that all members of a community must first positively transform themselves in order to have a positive, lasting impact on their communities. Our efforts entail working with other organizations to ensure the spiritual and intellectual needs of all
members are met and there is equal opportunity for education and individual potentiality.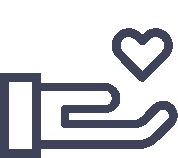 "Any person who contributes to prosperity must prosper in turn."–Earl Nightingale
Community: What's Happening